There are some little things you can do RIGHT NOW to save over $2000 in the next 12 months or less.
(And these won't even require you to clip a coupon.)
1. Look closely at invoices for healthcare-related services.

Did you know that 9 out of 10 invoices may inadvertently charge you for supplies or equipment that wasn't even used? Closely monitor your Explanation of Benefits (EOB) from your insurance company and compare that to the bill you received from your doctor. Persistance pays off. After an 18 month battle with a hospital after having my son for charges that had ALREADY BEEN PAID by my insurance company, I won. And saved about $500.
Potential savings: Around $500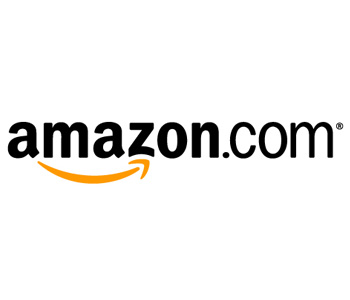 2. Save on pet food by using Amazon's Subscribe and Save feature

which charges you once every few months to automatically send your order. You get to determine how often your order ships and shipping is FREE. You will save around 10-15% on a 40lb bag (compared to pet stores) and never have to set food outside your house. I used this for diapers, applesauce, and other items.
Potential savings: Around $50
3. Save on DVD rental by using Redbox or Blockbuster kiosks.

Never pay for a Redbox again by checking this website for discount codes. You may use each code once per credit card.
Potential savings: $50-$100 depending on how often you rent
4. Cancel your landline and invest in an internet phone.

We recently switched to Ooma. You pay a one time fee (around $200) then never have a phone bill again. Ever. Voicemail is even included. Take it from me though--make sure you security system is compatible with the internet phone service first. Or cancel your landline altogether--especially if you have a cell phone and it is your primary way to make calls.
Potential savings: $100
5. Wash everything (EVERYTHING) in cold water.

You don't realize how much energy you are using by using hot water. I save up the items I need to wash in hot water or sanitize and run that cycle ONCE every two weeks. Or if you really want to save, air dry your laundry!
Potential savings: $100
6. Stop paying for TV channels you don't watch.

This is self explanatory--it just requires a phone call. I made a phone call and found out I qualified for a 6 month $20 a month discount, and I didn't have to change one thing about my plan!
Potential savings: $120
7. Use discounted giftcards to purchase essentials like socks, underwear and T-shirts.

I love plasticjungle.com and giftcardgranny.com. You can buy gift cards at a discount of about 30% off (I love free money!) or sell unused gift cards that you have received for stores where you don't shop that often.
Potential savings: $100
8. Call your local power company to see if they have an energy regulation program

. My local power company enrolled me and came out to install a device (for free) that regulates my power usage in high demand times. So far, we haven't noticed a difference!
Potential savings: $150
9. Lower your internet speed.

Maybe you moved and the company gave you a great introductory rate on their highest internet speed. But is it still necessary? If your internet usage is limited to checking email and social media sites, you could probably downgrade without noticing a difference.
Potential savings: $350
10. Find the cheapest gas station.

Download the app GasBuddy to find the cheapest price in your area. I found a gas station just 4 miles away (in a direction I don't normally go) but it saved me nearly $.20 per gallon. That's significant! And guess what? I found a Target nearby! Now I take my weekly trip to that Target and fill up on the way home!
Potential savings: $500
And just because I like you, I'll give you a freebie.
Many restaurants have "kids eat free" nights on a regular basis. Find out what those are and PLAN to eat out on those nights! If a kids meal is $5, and you have two kids, that is $10 a week. That's $40 a month and a whopping $480 a year.
And you know your kids don't eat half of what they order anyway, so why pay for it!?
So there you have it! Get busy and save yourself some money before the end of 2012!!